Pens

!

Today, I meant to post something about one of my D&D characters, but I am struggling to finish it. I've been battling some fatigue this week, so I'm calling an audible, and I'm going to show you my pen collection. It's not the largest, but I believe I have several lifetimes worth of ink already.

I have five mystery samples that I picked up at a local pen shop and five full- or almost-full-sized ink bottles, and four fountain pens, that I've documented pictorially below! Have a great weekend!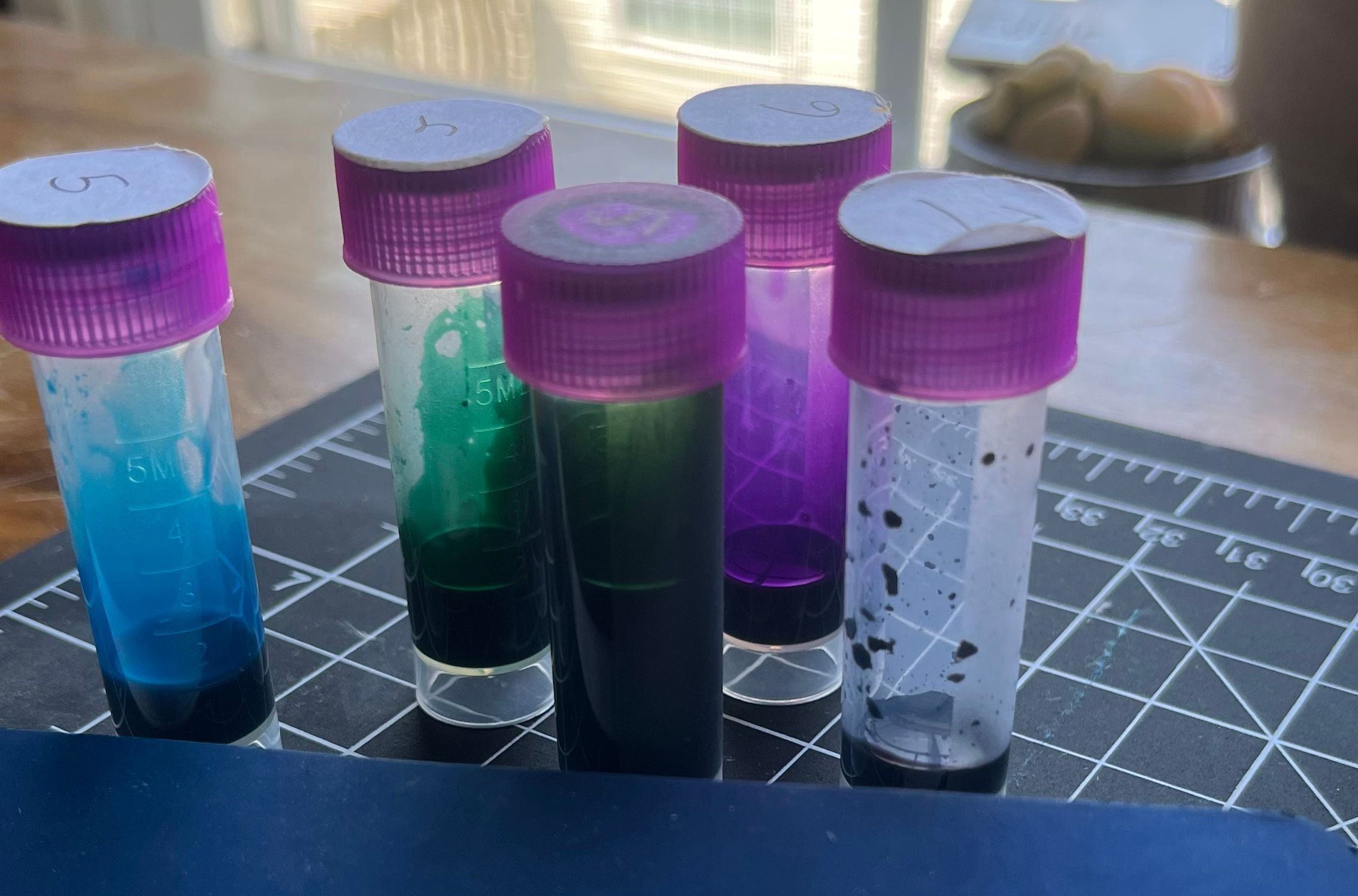 Mystery Samples – picked up all at once, I'll likely end up using them for art from now on, as it's near impossible to fill a pen from any of them.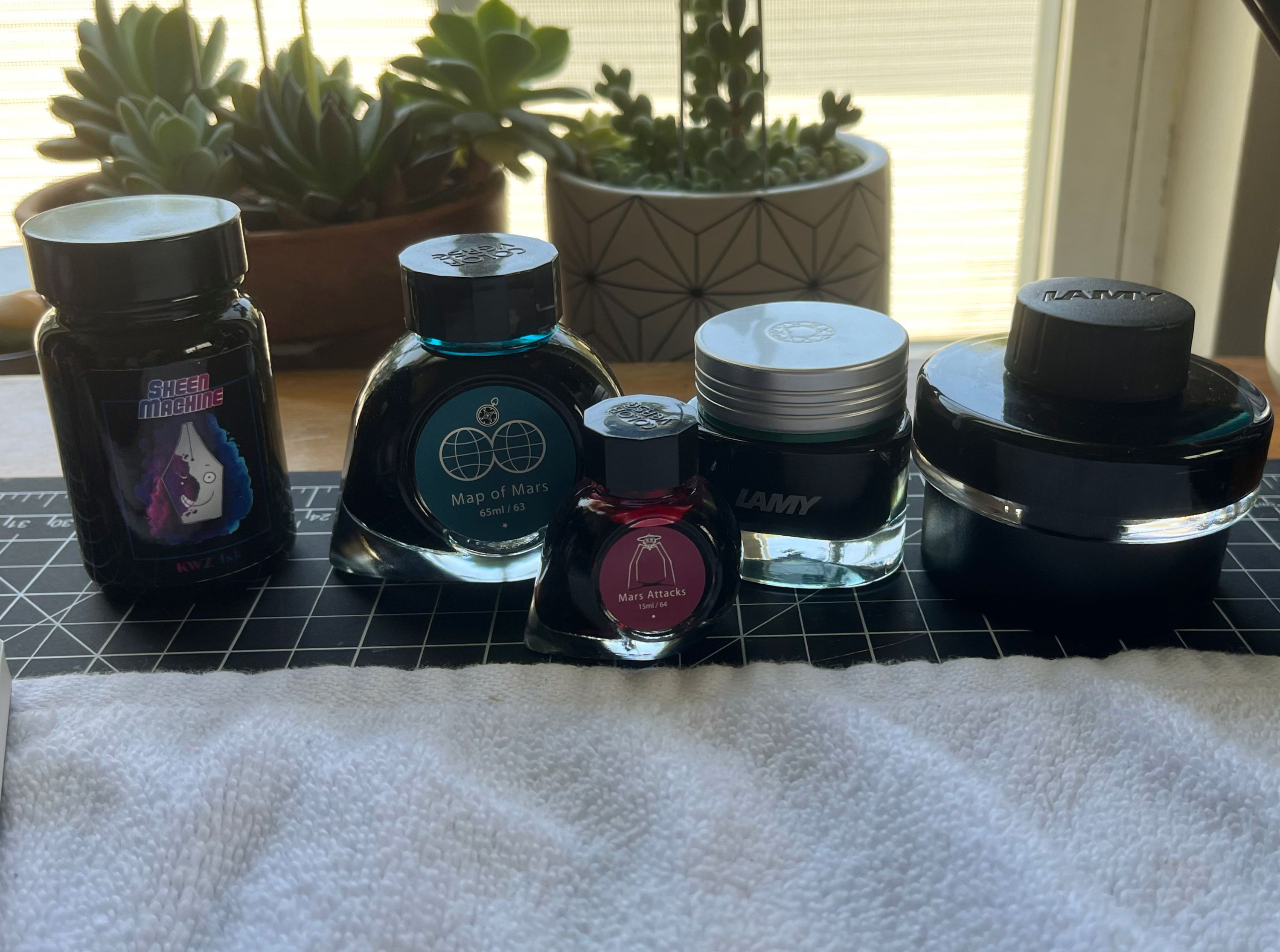 Ink Bottles – I've got KMZ Sheen Machine, Colorverse's Map of Mars & Mars Attacks, and Lamy's T53 Peridot and T52 Black.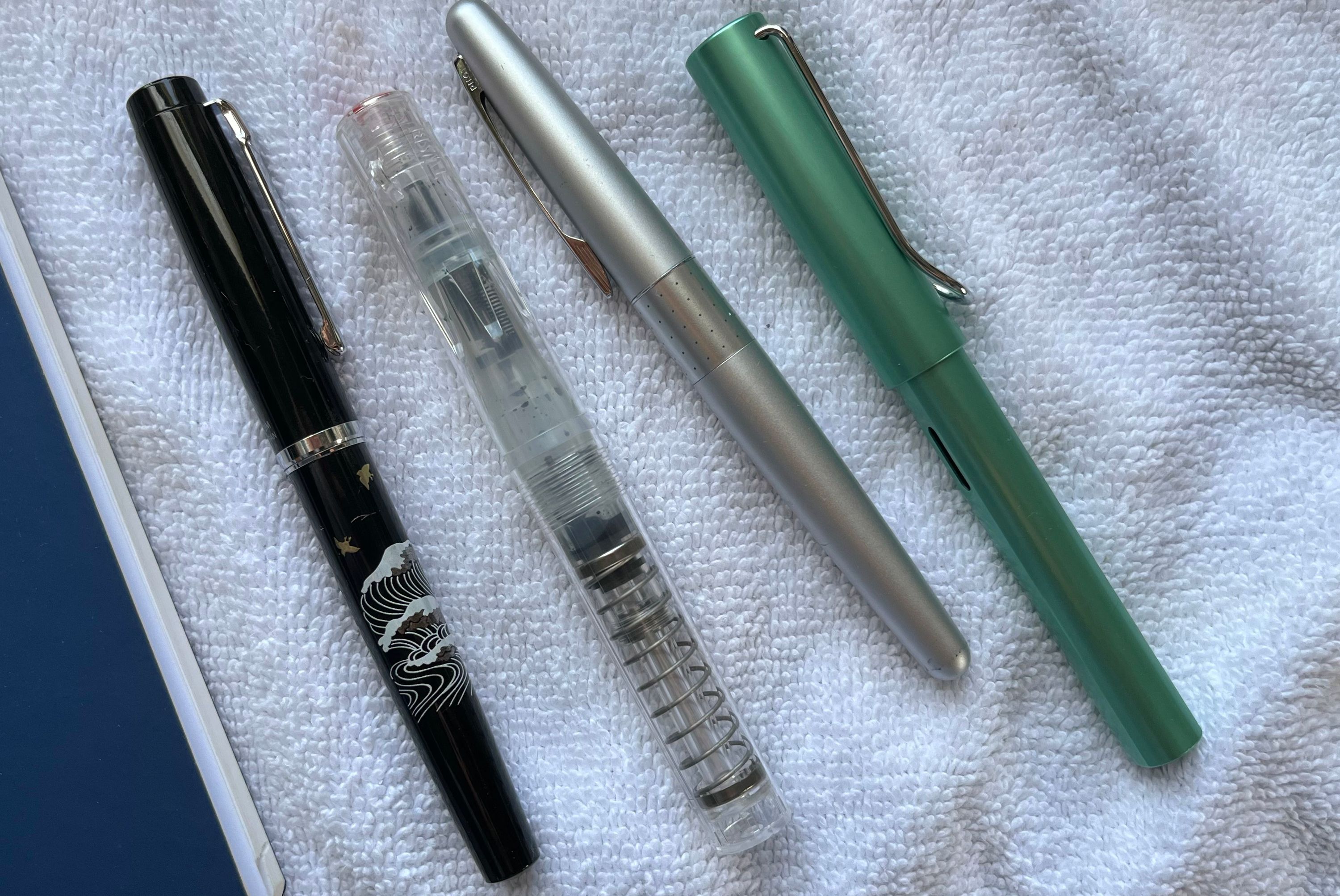 Pens – Platinum Procyon Maki-e Plover on the Wave, Fine Nib; TWSBI GO Clear, Medium Nib; Pilot Metro Silver Dots, Medium Nib; Lamy Safari, Medium Nib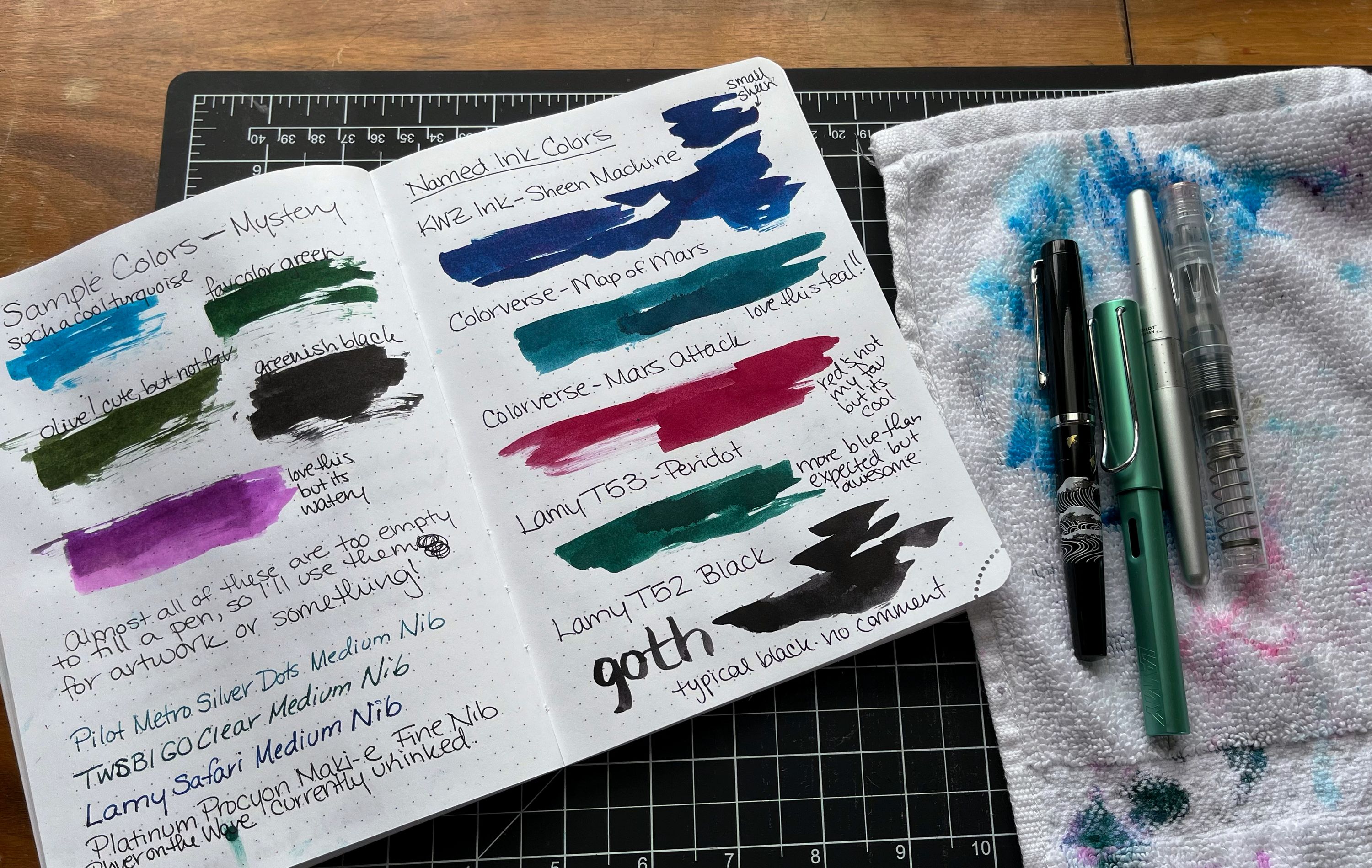 Final – I swatched all the inks and inked the pens, and did that on the Cortex Subtle Journal from Cortex Brand
29 July 2022 office-organization pens
---
Previous post
Above the Mess Episode 17: At Least Keep Your Eyes Open
We discuss being stressed, the vast difference between our gardens, climate & other refugees, and a little bit of Netrunner. Listen to Episode 17
Next post
I'm Mending Still
I've been mending for years, little things here and there. A small hole in the hem of a t-shirt, the inexplicable hole that formed in the underarm