I'm Mending Still
I've been mending for years, little things here and there. A small hole in the hem of a t-shirt, the inexplicable hole that formed in the underarm of another, reattaching a belt loop or a button, and perhaps dozens more. As recently as this past March, however, it became more of a concerted effort. I realized that I had piles of clothes waiting for me to mend or refashion them into other garments, and I hadn't touched them.
When the repair is small, my brain thinks, I can do that later. When it's large, I procrastinate. When I shove the piles of mending in a closet and forget about them, I never touch them. But in March, something changed. I pulled my favorite fuzzy socks out of the drier and notice huge holes in the outermost layer. The rest of the socks were completely fine except for these holes, and it felt wrong to write them off or to keep wearing them down. So I took out some acrylic yarn I never found a use for and I darned the big holes. A few days later, I noticed a hole in one of our spare blankets and patched that too, using a piece of a long-forgotten pillowcase clogging up our linen closet.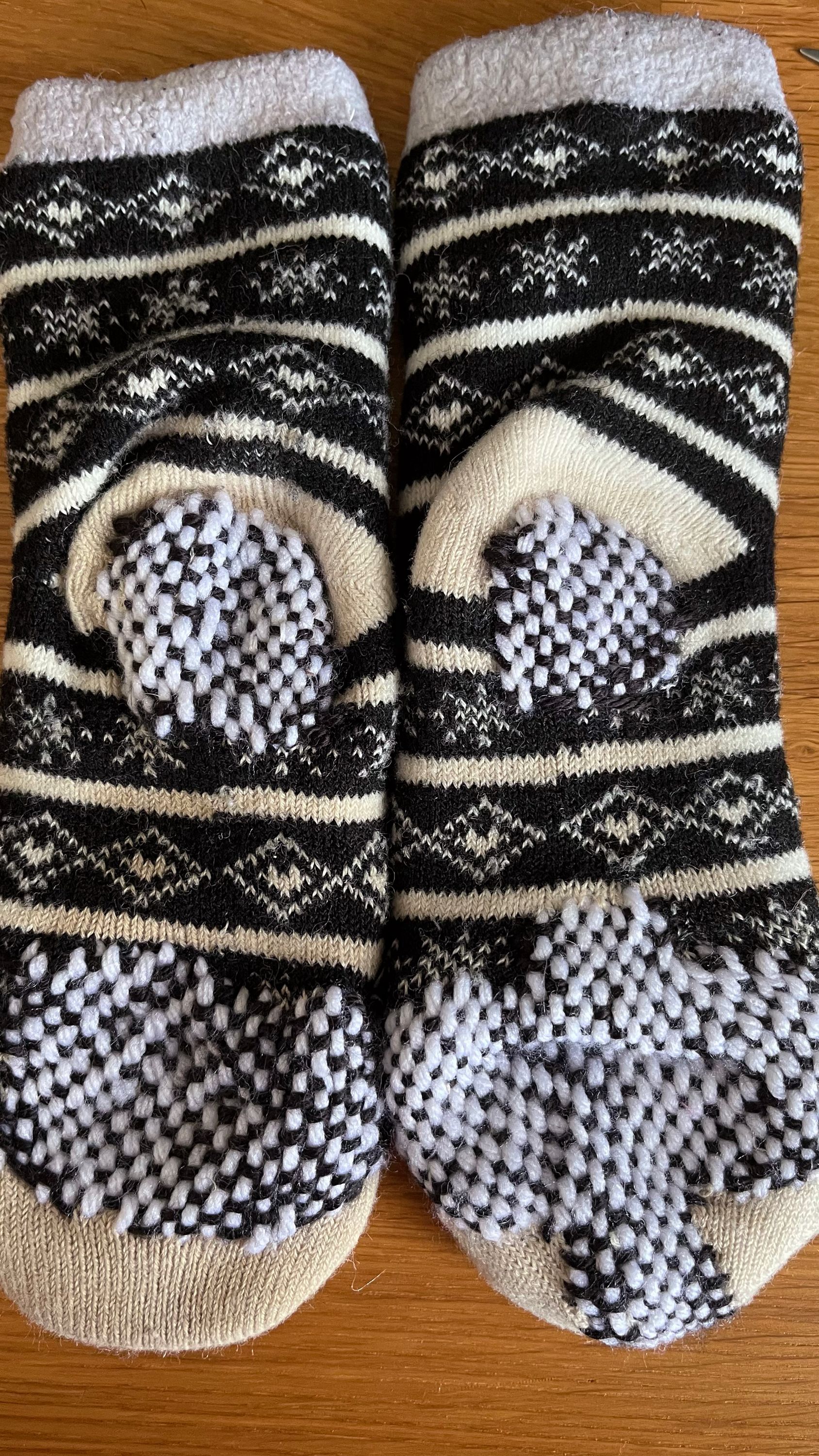 My favorite fuzzy socks, newly mended with a fun checkerboard pattern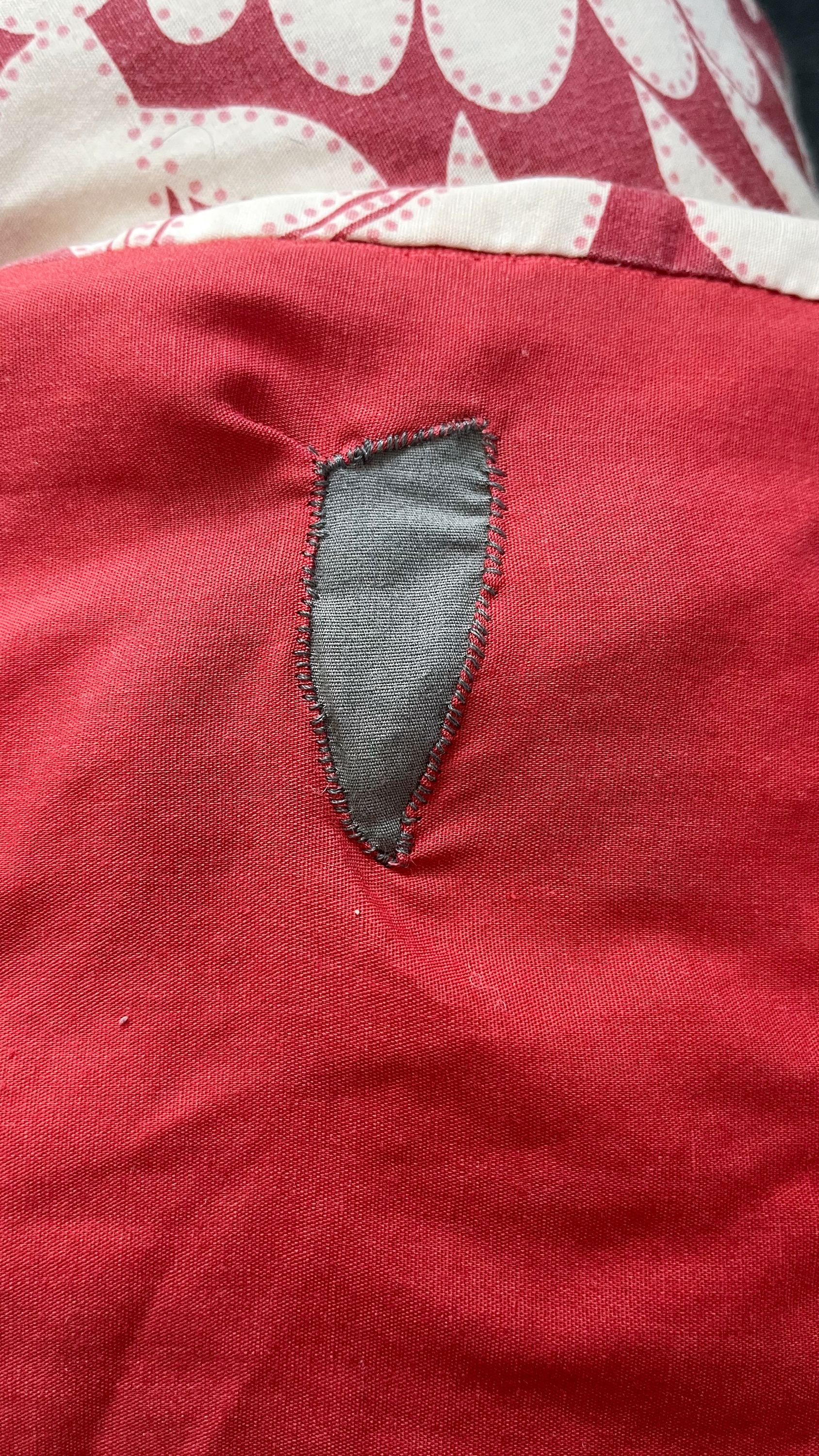 Our spare blanket, patched with a little bit of love. Hey, only our visiting dog-friends use it, it doesn't need to match!
The whole thing may have stopped there, except I realized that I had missed doing fiber arts of any kind. So I scrounged around my sewing desk and found some supplies for creating a small mending kit and stashed it next to my work computer. I mended two more pairs of socks before my friend Alex sent me a care package of her remnant yarns, begging me to take them and put them to use. I made a second mending kit and stashed it in the coffee table in the living room. Now, when I fold my laundry, anything with a hole lives right in that drawer until the hole is mended. If there's nothing to be mended, I pick up a pair of jeans I designated my Work Jeans–the ones I wear into the brambles down at the neighborhood pond. They've got holes and paint and seams falling apart… except that I've slowly been mending them with visible patches or fun stitches that stand out. Eventually I'll need to hem them and adjust the waistband, but in the meantime I just pick them up when I need to do something with my hands. Or, if Belle has been particularly vicious with her favorite duck toy, Patches, I'll add a new layer of outdoor fabric to his ravaged body.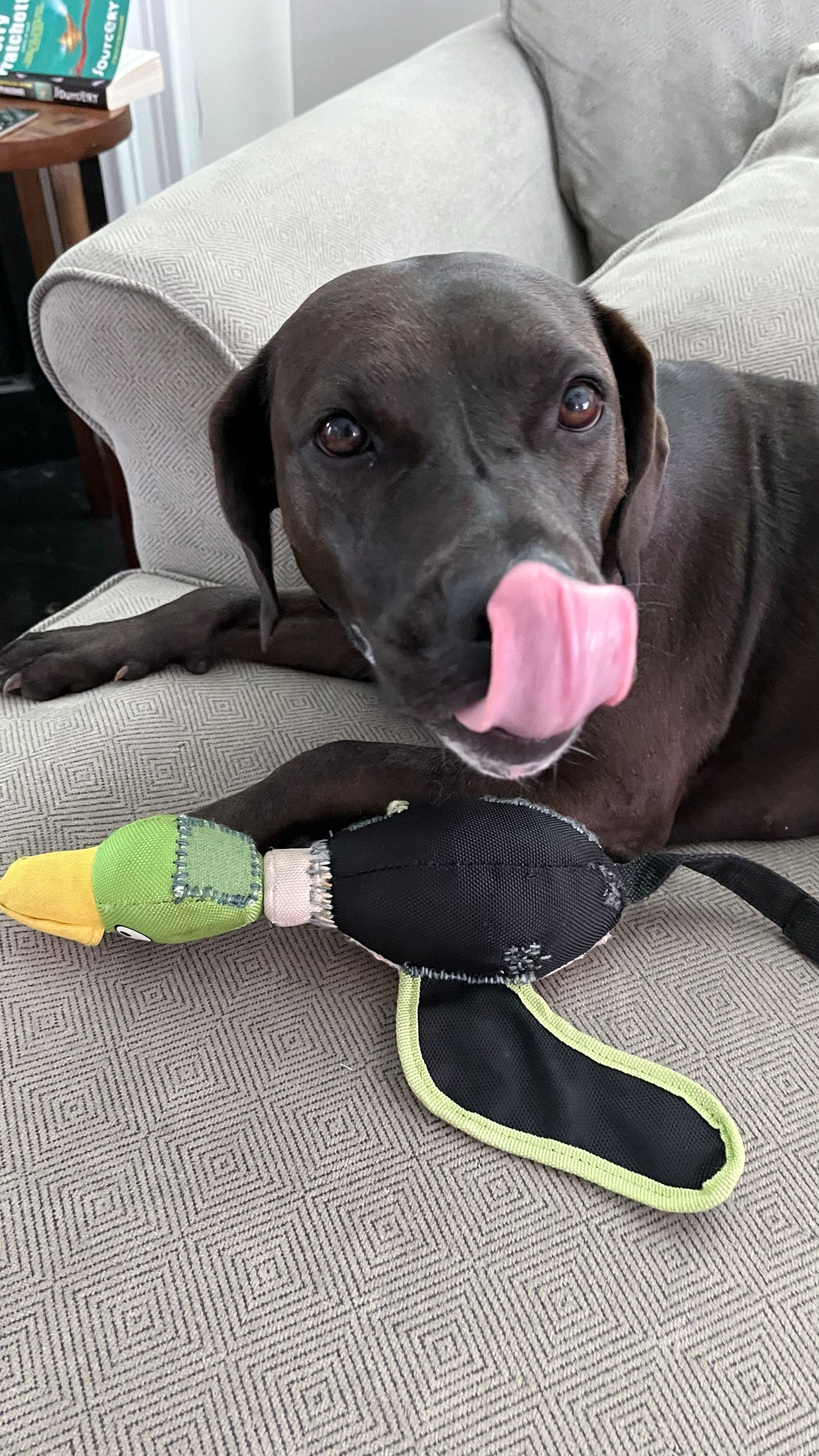 Belle loves Patches a little too much, maybe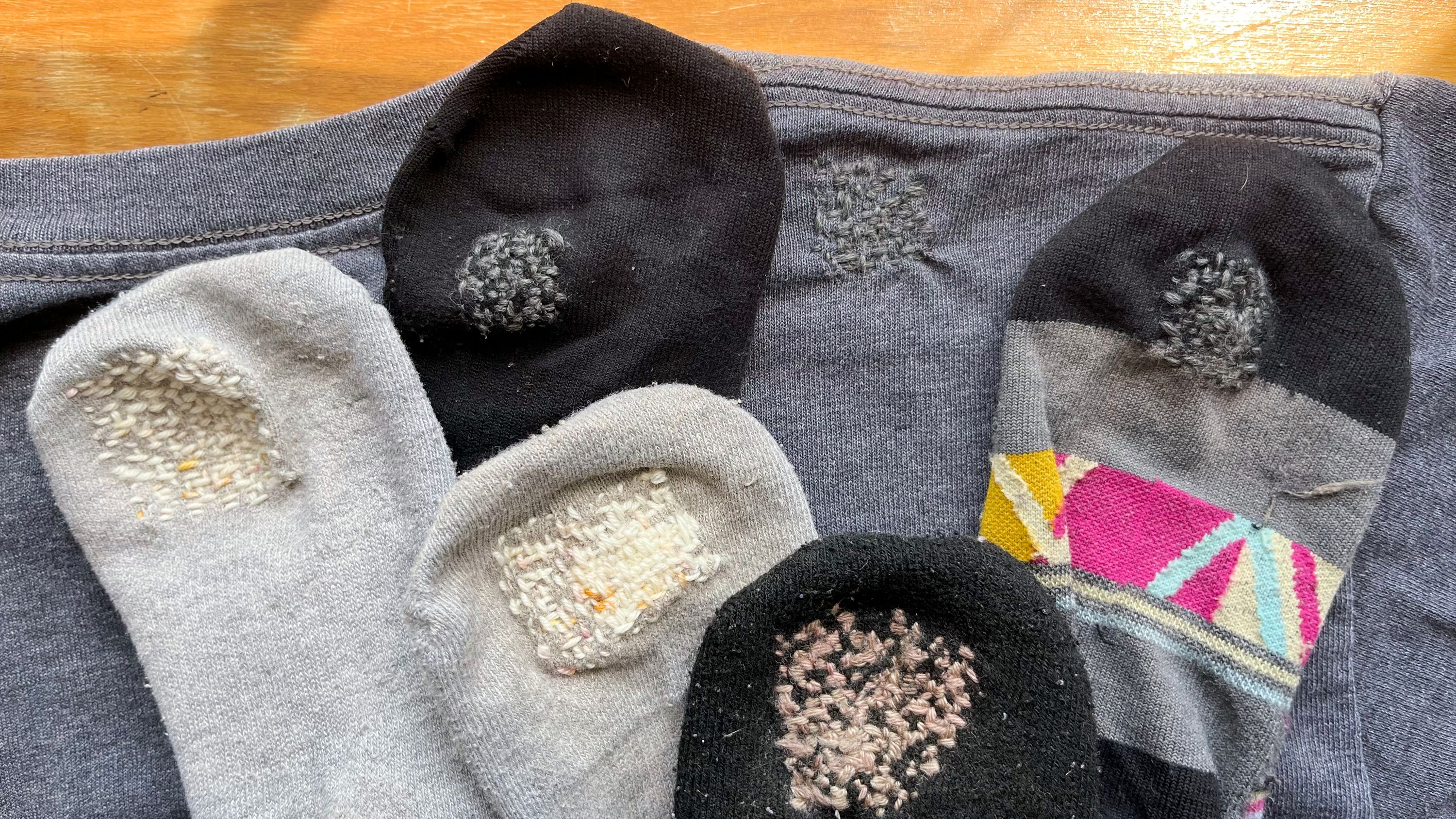 A collection of socks and t-shirts with small mends/reinforcing stitches.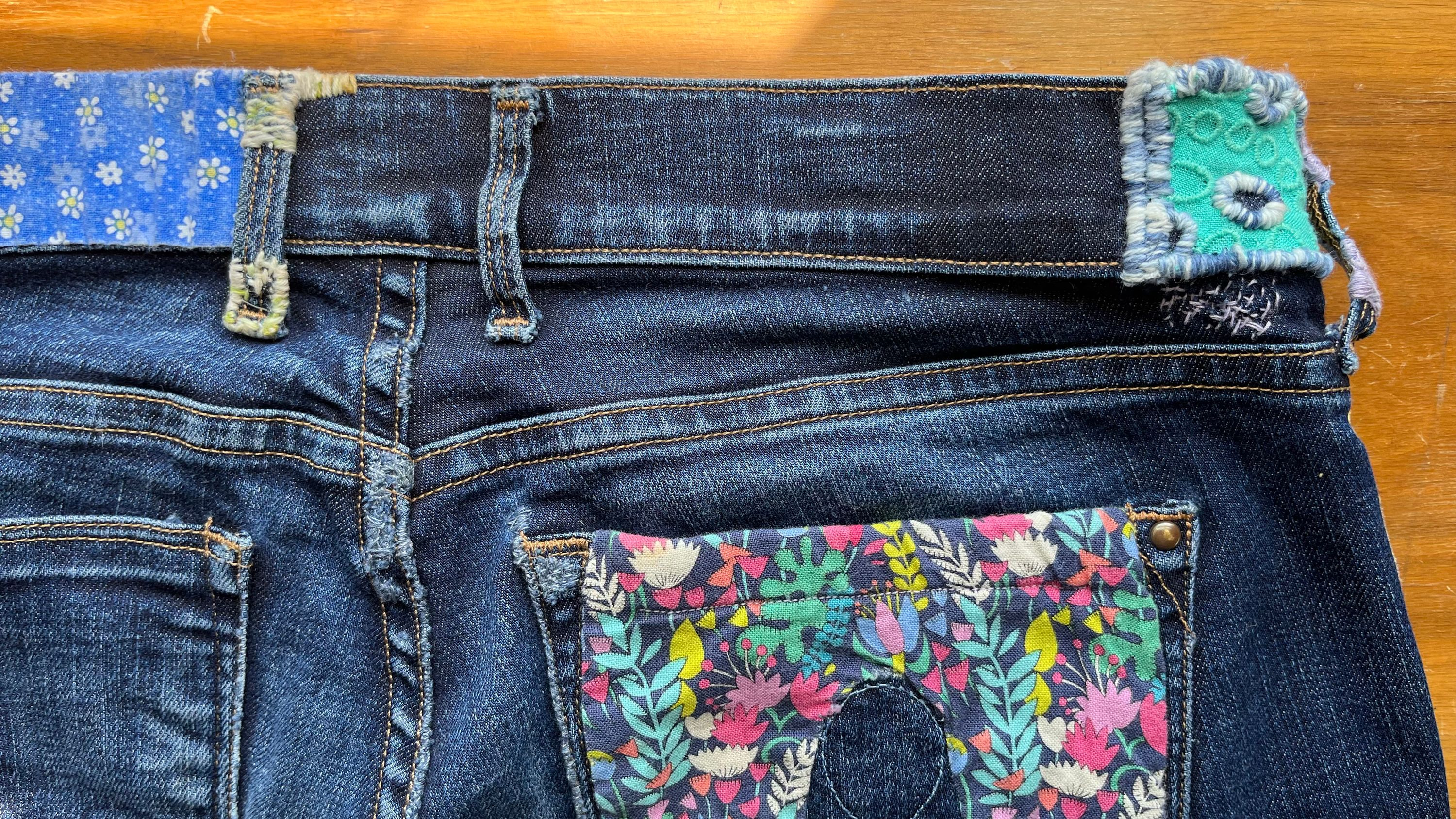 The waistband on the Work Jeans, mended with some stitches and colors.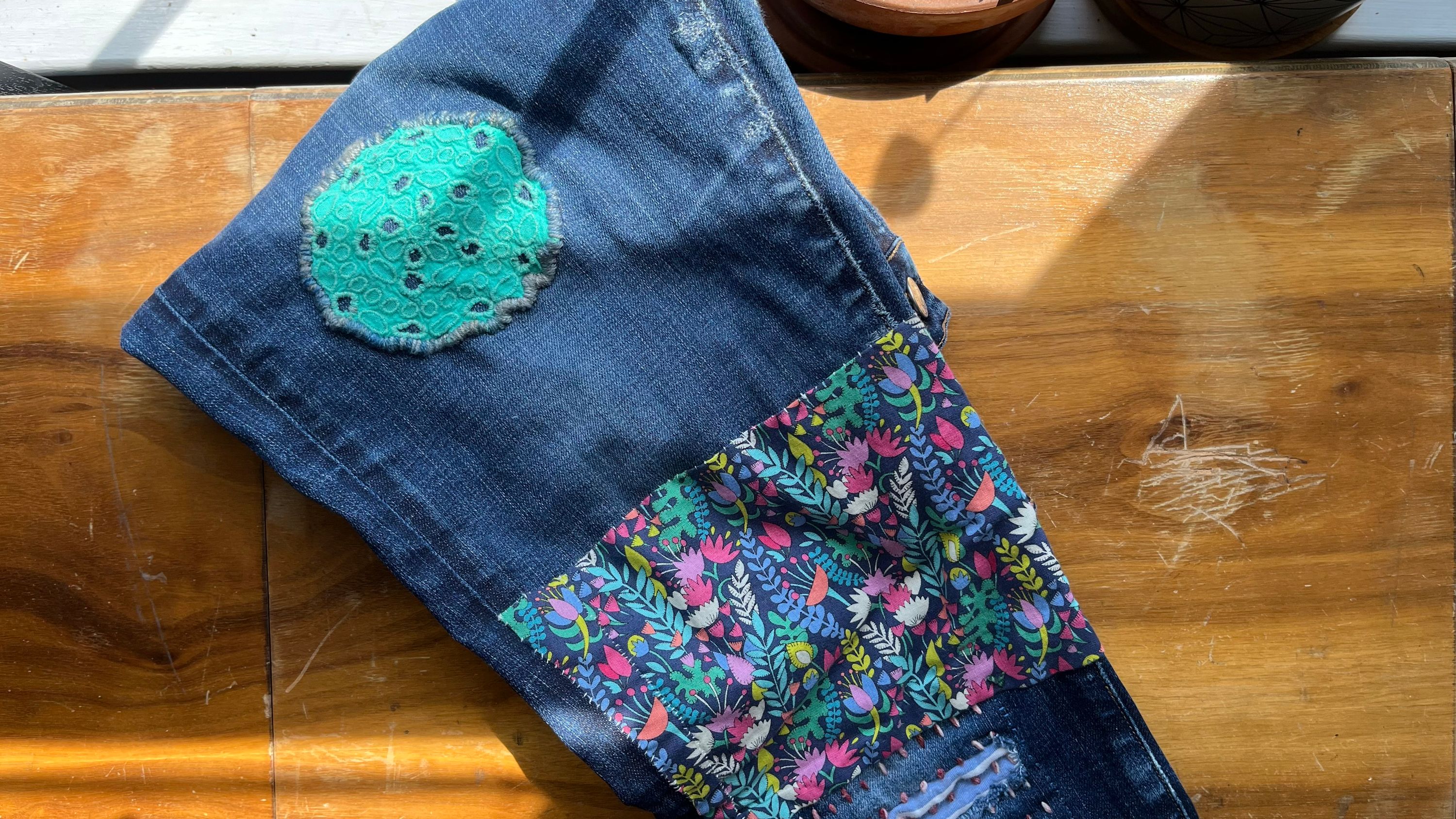 One leg on my Work Jeans, mended with some fun fabrics I have in my stash.
In the meantime, I took my time on another pair of jeans, doing my best to hide the mends so that I feel more comfortable wearing them out in casual settings. Most of the mends require intense inspection to recognize, and if someone is looking at them that deeply, I have a different problem. I'm rather proud of them in that aspect.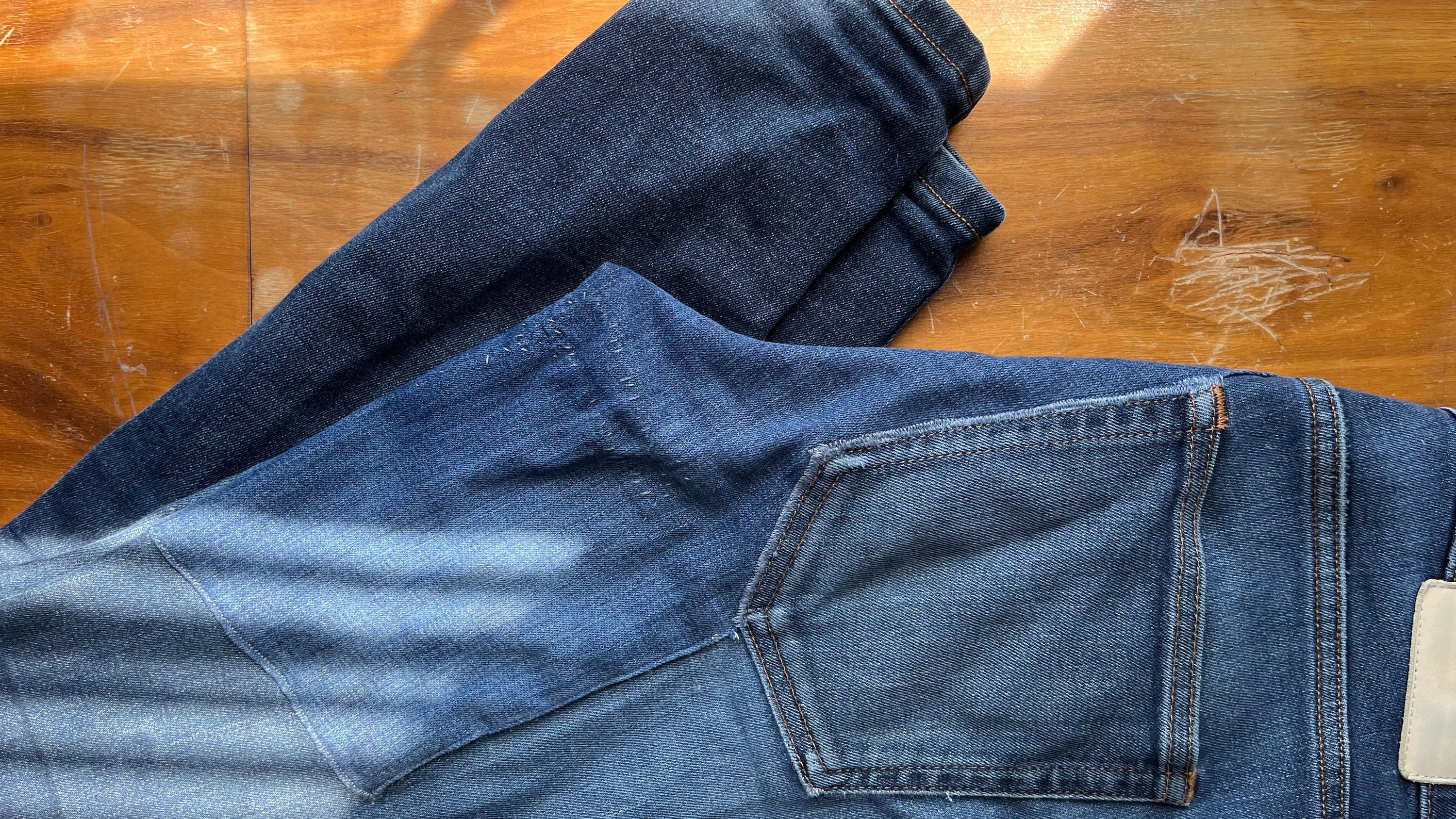 The jeans I've tried to hide the mends on.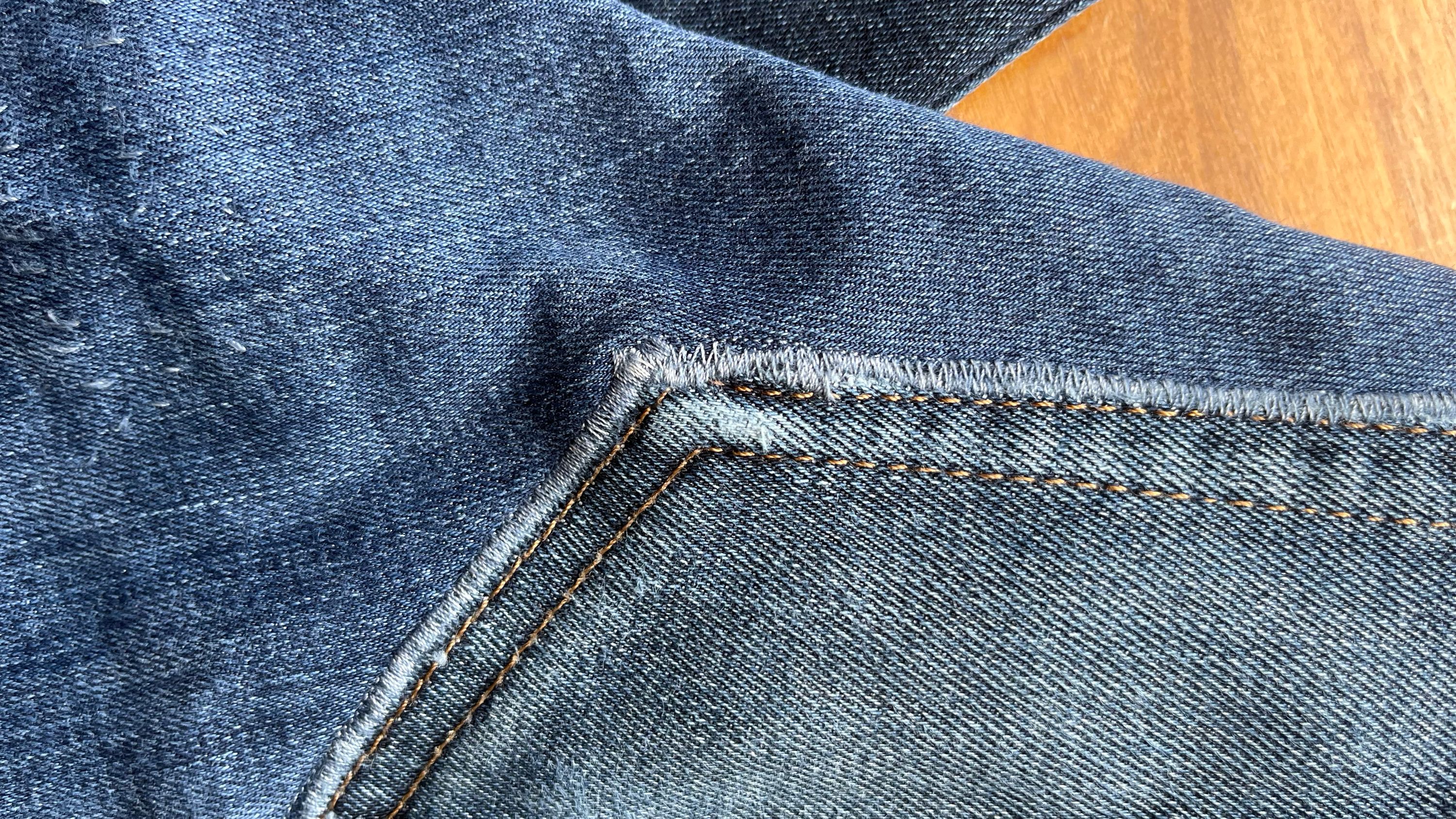 A closeup of the reinforcement I've added to the edge of one of the back pockets.
The number of mending kits keeps growing, too. I keep one in my bedroom closet, in case I see a small hole when I pull an outfit for the day–if it's larger, the garment gets relegated to another location where I can take my time. There's another kit in my bedside table for casual stitching while I watch movies in bed–an infrequent occurrence, but worth its own kit.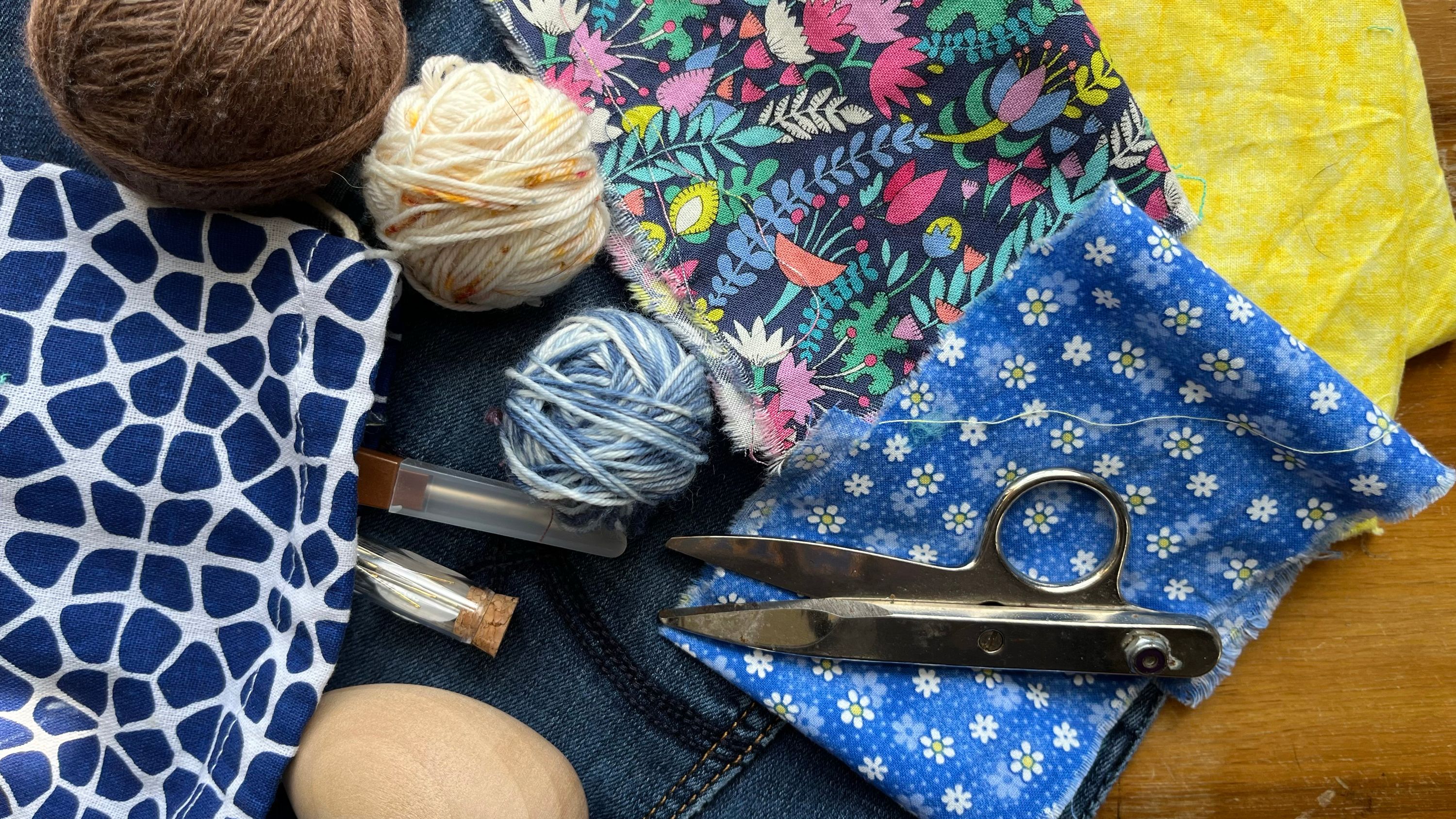 The mending kit that lives in the coffee table, with needles, yarn, fabric, a darning egg, and snips.
Every stitch I place teaches me more, helps me make the next one. Every patch I finish increases the usefulness of my clothes or linens and makes me feel all the more invested in keeping them looking sharp.
1 August 2022 fiber-crafts projects
---
Previous post
Pens!
Today, I meant to post something about one of my D&D characters, but I am struggling to finish it. I've been battling some fatigue this week, so I'm
Next post
Interest-Based Habits
I believe I've read Atomic Habits by James Clear five or six times now. It's a really nice book, though I've been told that if it doesn't click for