Above the Mess
Hey everyone! Long time, no post. Things have been wild around here but are settling down, slowly but surely. While that's happening, I wanted to let you know that I started a project with some friends (Izzy and Rose) that is officially launching today!
Another friend, Alex, suggested I do a podcast to talk through how my projects go from idea to reality, and while I love podcasts, I knew I couldn't add one more thing to the pile… until Rose suggested it become a group effort. I jumped in with both feet, as is my nature, and we're all really excited, because our first two episodes launch today at the times shown below:
- 9:00

AM

Pacific
- 10:00

AM

Mountain
- 11:00

AM

Central
- 12:00

PM

Eastern
- 1:00

PM

Atlantic
- 5:00

PM

BST

- 6:00

PM

CET

- 7:00

PM

EEST

- 2:00

AM

AEST
I'd love it if you'd take a listen! Definitely feel free to reach out via the podcast's email or Twitter to give us some feedback!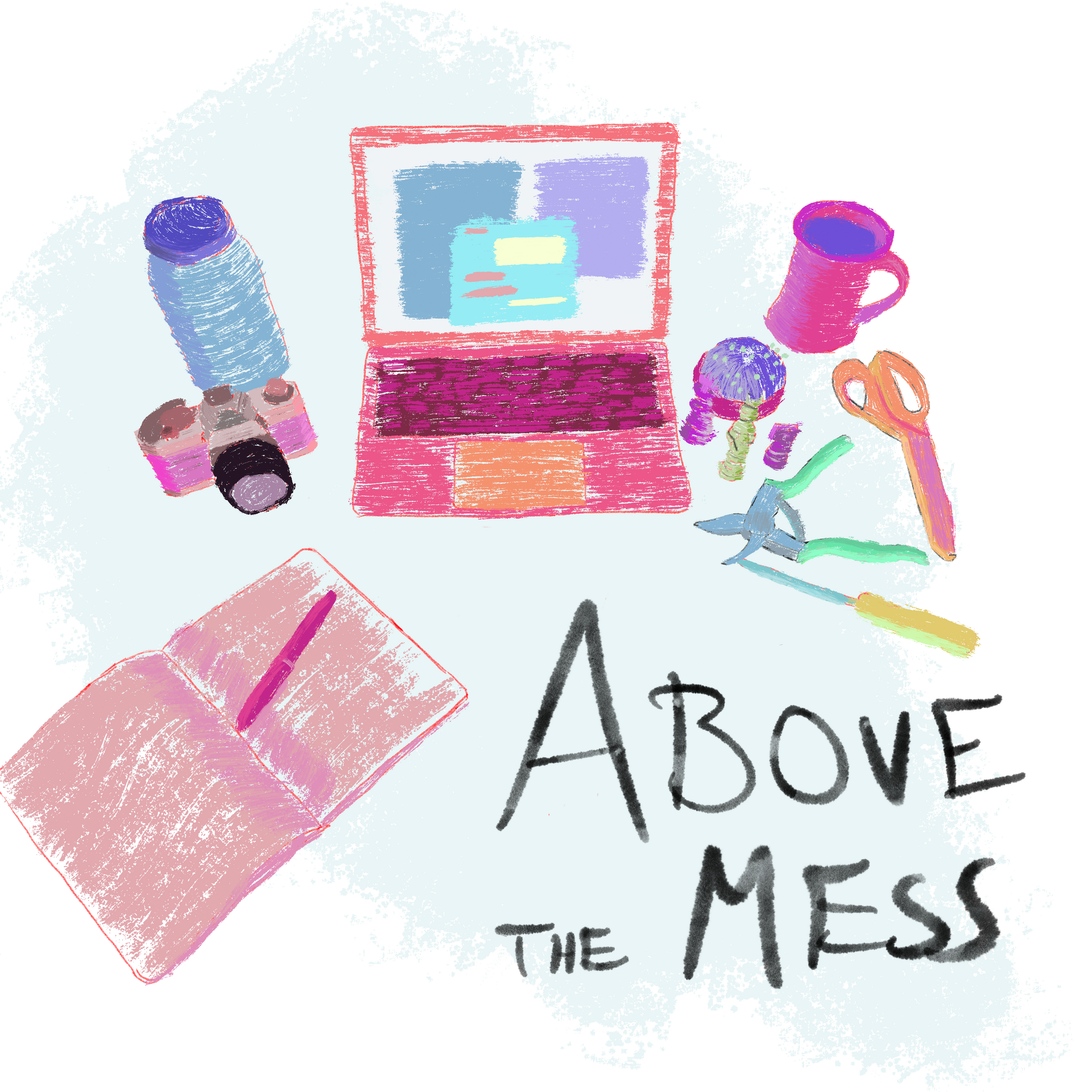 Above the Mess Logo
Listen to Above the Mess on:
Be well and I hope to hear from you soon.
Timezone support provided by Elsewhen, a delightful new iOS app from some of my other friends.
27 October 2021 above-the-mess podcast
---
Previous post
August & September
Two more months have gone by, and I have two more playlists. I didn't plan on only writing these posts every other month, but this is what my brain
Next post
Above the Mess Episode 01: All the Things
We talk about our active projects and productivity philosophies, then take a left turn into societal issues, all in the first episode. Listen